Please follow and like us: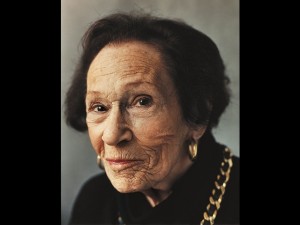 It saddens me to announce, for those of you who do not already know, that the wonderful scholar and person, Maxine Greene, passed away this past Thursday (March 29, 2014) due to pneumonia. Maxine was Professor Emeritus and the Founder and Director of the Center for Social Imagination, the Arts and Education at Teachers College, Columbia University, New York. She was also past president of the Philosophy of Education Society, the American Educational Studies Association, and the American Educational Research Association, as well as a member of the National Academy of Education and the recipient of nine honorary doctoral degrees. She died at the age of 96.
To view a short video of an interview I conducted with her three years ago at her home in Manhattan, please see this three minute YouTube clip of the interview highlights here. To view more, including the full interview, her photo gallery, reflections of her family and friends, etc. please visit her page on the the Inside the Academy website here.
Her most poignant quote from these interviews, as they related to the purposes of this blog? "I'm not the kind of teacher who wants to impose an authority on people. I suppose I'll never stop trying to wake people up to ask questions and have passion about how they look at the world."
She will be greatly missed by all!