Please follow and like us: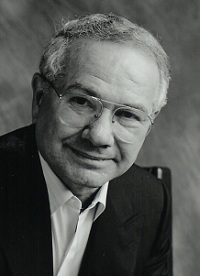 It saddens me to announce, for those of you who do not know already, that the wonderful scholar and person, Dr. Elliot Eisner, passed away last weekend due to complications of Parkinson's disease and pneumonia.
Elliot, professor emeritus at Stanford University, widely known for his contributions to art education, curriculum studies, and qualitative research methods, dedicated his career to advancing the role of the arts in education. He lectured throughout the world, received five honorary doctoral degrees, received numerous awards, and beyond scholarly journal articles authored/edited sixteen books (e.g., Educating Artistic Vision (1972), The Educational Imagination (1979), Cognition and Curriculum (1982), The Enlightened Eye (1991), The Kind of Schools We Need (1998),  Arts Based Research (2011 with Tom Barone)).
I had the pleasure of getting to know Elliot personally, starting about two years ago, when I interviewed him, about not only his scholarly accomplishments but also his extraordinary life, and his extraordinary history as such an extraordinary person. What I most admired in him from a scholarly standpoint was his continuous dedication to keeping the arts alive in America's public schools. We agreed that tests, like those of more interest nowadays than really ever before, are not the things that really should "count" the most in America's public schools. What I most admired about him as a person? His sense of humility, his passion for not only his life but the lives of others, his aesthetic sense of beauty, his keen capacity to find beauty elsewhere, and to also make wise and fine distinctions about it, his wonderful wife and family, and the like.
May he rest in peace, and rest assured, that his legacy will go on well past the precious time he devoted to those of us in the education profession here.
To see the interview I conducted with him click here. In this link you can also find a photo gallery including pictures of Elliot and his family, a series of wonderful tributes his friends, family members and colleagues wrote on his behalf, a list of his scholarly accomplishments, and the like. For the shorter, YouTube version of the above, click here.
A memorial symposium will be held at the 2014 American Educational Research Association (AERA) annual meeting in Philadelphia in April.