Please follow and like us:
Any of you out there interested in earning a PhD in Education Policy at ASU? Especially if you are interested in conducting research on teacher evaluation, accountability, or value-added models (VAMs)?
DOCTOR OF PHILOSOPHY IN EDUCATIONAL POLICY AND EVALUATION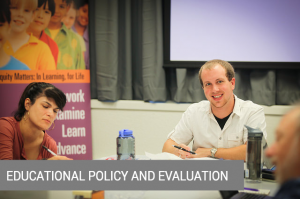 The Doctor of Philosophy in Educational Policy and Evaluation is a full-time program
that prepares you to conduct rigorous, high-impact and interdisciplinary research on
education policy.
In this program, you will:
– Train in the theory, methods and practice of education policy research and evaluation
– Work closely with nationally and internationally recognized faculty members, including award-winning scholars and researchers
– Engage in systematic analyses of education policies in a variety of real-world settings
– Produce policy briefs, reports and scholarly articles
– Deepen your knowledge of education policy based on an area of specialization
The coursework for this full-time program is offered at ASU's Tempe campus.
Available funding packages include a competitive stipend, tuition remission and health insurance.
CONTACT US
Anita Youmara
anita.youmara@asu.edu
(480) 727-6928
OR CONTACT ME DIRECTLY
Audrey Amrein-Beardsley
audrey.beardsley@asu.edu
(602) 561-4731