Audrey Amrein-Beardsley, Ph.D.
Lead Blogger and Creator of VAMboozled!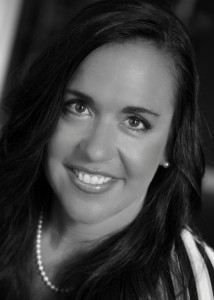 Audrey Amrein-Beardsley, a former middle- and high-school mathematics teacher, received her Ph.D. in 2002 from Arizona State University in the Division of Educational Leadership and Policy Studies with an emphasis on Research Methods. Awarded tenure in 2010 as an ASU Presidential Exemplar, she is currently a Professor in the Mary Lou Fulton Teachers College. From 2011-2014 she was also named as one of the top edu-scholars in the nation, honored for being a university-based academic who is contributing most substantially to public debates about the educational system. Audrey's research interests include educational policy, research methods, and more specifically, high-stakes tests and value-added measurements and systems. In addition, she researches aspects of teacher quality, teacher evaluation, and teacher education. She is  the creator of the blog – VAMboozled – in which she and a team of colleagues write about teacher evaluation, teacher accountability, and value-added model (VAM) related issues across the nation, and she is the creator and host of an online biographical show titled Inside the Academy during which she interviews some of the top educational researchers in the academy, and archives their personal and professional histories for educational audiences, online, for years to come. Audrey's latest book, Rethinking Value-Added Models in Education: Critical Perspectives on Tests and Assessment-Based Accountability, takes a critical look at VAMs and offers research-based concerns and recommendations regarding the use of VAMs for teacher evaluation purposes.
Audrey Amrein-Beardsley's Curriculum Vitae
Email Audrey
Tom Haladyna, Ph.D.
Guest Blogger – Tests and Assessment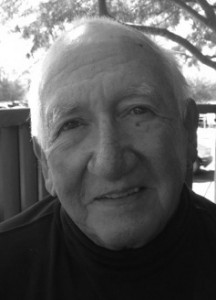 Tom Haladyna has been a life-long educator. During his career, he has been an elementary school teacher, university professor, research professor, and test director. His doctoral studies were concentrated in statistics, measurement, and research methods. He was a visiting scholar at the U.S. Navy Research and Personnel Development Center and a National Assessment Scholar at the Educational Testing Service. Tom has authored, co-authored, or edited 14 books, more than 60 journal articles, and more than 200 articles, reports, white papers, opinions, and technical papers on validity, test development, and item development. He is co-editor of the Handbook of Test Development (2006) with Steve Downing. This book has been translated into Spanish and Japanese to reach a larger audience. He is also co-editor of the second edition of the Handbook, scheduled for publication in 2014. Tom has consulted for more than 100 organizations including the American Dental Association, Microsoft, Certified Financial Analyst Institute, Association of Social Work Boards, American Compensation Association, Arizona Supreme Court, Educational Testing Service, Motorola Corporation, National Association of State Boards of Accountancy, Oregon Department of Mental Health, the U. S. Army, Colorado Peace Officers Standards and Training Board. He specializes in item and test development and validation and validity studies.
Tom Haladyna's Curriculum Vitae
Email Tom 
Jessica Holloway-Libell, Ph.D. 
Guest Blogger and Blog Manager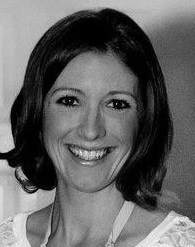 Jessica Holloway-Libell recently earned her Ph.D. in Education Policy and Evaluation at Arizona State University. She has twelve years' experience in the field of education, both in practice and in research. She currently teaches Structured English Immersion courses for pre-service teachers and conducts research on teacher evaluation processes and methods. She also contributes blog entries as well as manages the blog, VAMboozled! Jessica's research interests are in teacher evaluation systems, specifically those that rely in significant part on student growth data as measured by value-added models. Her dissertation looks at the ways in which teachers and their evaluators make sense of and experience teacher evaluation processes under a comprehensive evaluation system (i.e., TAP The System of Teacher and Student Advancement). She is specifically interested in how teachers and teacher quality have been discursively constructed and constituted by market-based discourses.
Jessica Holloway-Libell's Curriculum Vitae
Email Jessica
Kimberly

 Kappler Hewitt, Ph.D.
Guest Blogger — Student Growth Measures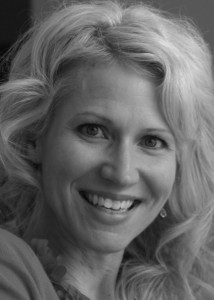 Kimberly Kappler Hewitt served as a middle and high school teacher in Atlanta, Georgia, before becoming an elementary principal and then district administrator in Ohio.  She earned her Ph.D. in educational leadership from Miami University in 2009.  She currently serves as an assistant professor of educational leadership at the University of North Carolina Greensboro.  Her research focuses on the ethical and efficacious use of educational data, from instructional leadership and policy standpoints.  She is the editor of Postcards from the Schoolhouse:  Practitioner Scholars Examine Contemporary Issues in Educational Leadership (NCPEA Press, 2011) and author of Differentiation is an Expectation:  A School Leader's Guide to Building a Culture of Differentiation(Routledge, 2011).
Guest Blogger — Educational Policy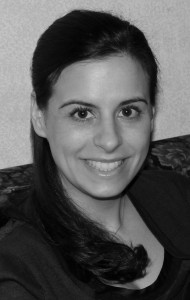 Dr. Noelle A. Paufler earned her Ph.D. in Educational Policy and Evaluation from the Mary Lou Fulton Teachers College at Arizona State University. Her research interests include K-12 educational policy, specifically how educational leaders enact policy into practice and its impact on teachers and students. Her most recent research examines the lived experiences of principals and teachers and the impact and (un)intended consequences of accountability policy reified in teacher evaluation systems in public schools. She also serves as a researcher and website manager for Inside the Academy, an online educational historiography hosted by Dr. Audrey Amrein-Beardsley that honors the distinguished personal and professional contributions of exemplary educational researchers and scholars to the field of education and the academy.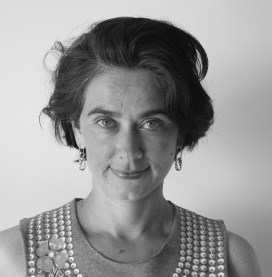 Margarita Pivovarova earned her Ph.D. in Economics from the University of Toronto in 2013 where she focused on Economics of Education. She joined the Mary Lou Fulton Teachers College at Arizona State University as an Assistant Professor in Education Policy and Evaluation in the summer of 2013. Margarita's research interests include communicating economists' views on current needs, initiatives, policies, and reforms in the education domain, as well as bridging together education and economics to advance educational research using econometric methods. She also studies knowledge spillovers among elementary school students, gender and ability peer effects in education, and how the existence of peer effects can inform classroom design for the betterment of student learning and achievement. Currently, she is investigating the use of value-added models (VAMs) to inform different models of teacher effectiveness, as well as examining how different incentives for teachers in schools change teachers' behaviors and impact student achievement.